Covid-19 Info: We appreciate your support of us and other small businesses and are committed to keeping our staff and customers healthy and safe during this difficult time. Please expect delays in shipping and restocking. See updates on issues caused by the Covid-19 Pandemic here and our company Facebook Page.
Gods and Goddesses
Read about the Gods and Goddesses of our ancestors from Ancient Egyptian Gods to Celtic Gods, Hindu and Eastern Gods, and more.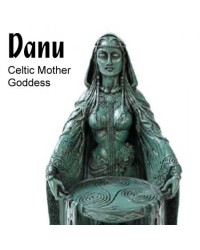 Danu, the Great Mother Goddess of the Irish Celts, calls us to recognize the abundance of life lighting the fires of inspiration connecting us to the Divine spark.

Showing 1 to 1 of 1 (1 Pages)
Bestsellers at Mystic Convergence Metaphysical Supplies