Size & Other Options are Not Working on Some Products
Our techs are working on fixing the issue, but until fixed, please let us know which option you want in comments when checking out if the item does not show the option choice.
Article Search
Articles meeting the search criteria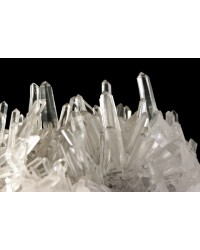 Any time is a great time to add a new energy clearing technique to your home. As we integrate positive changes, creating a crystal grid in your home can really shift the energy in it. (Everything that happens in your home gets imprinted energetically in each room; the crystal grid transmutes that energy so that it doesn't remain in the home.)Crystal grids can cleanse, align, and shield the energy in any home. When we set the crystals in any space, the points emit beams of energy that are projected into the space. The beams of energy can go through walls and all physical objects. Multiple cryst..
Showing 1 to 1 of 1 (1 Pages)