Covid-19 Info: We appreciate your support of us and other small businesses and are committed to keeping our staff and customers healthy and safe during this difficult time. Please expect delays in shipping and restocking. See updates on issues caused by the Covid-19 Pandemic here and our company Facebook Page.
Article Search
Articles meeting the search criteria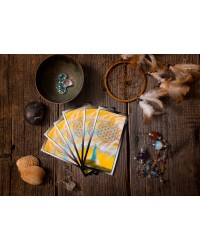 It's easy to get overwhelmed when you come upon the tarot for the first time and try to learn the esoteric meanings for all the cards and the card combinations. The tarot lies at the very heart of modern Western magic, and to understand it requires at least a partial knowledge of various esoteric subjects, the most important of which are the elements, astrology, numerology, and the Kabbalah.One way to learn the basic meanings of the cards is to memorize them by rote, but there is another way, a much more organic and holistic way that I used when I was a beginner, and I will describe it for you..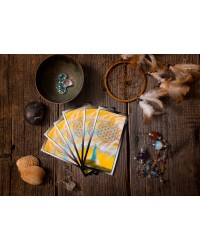 It is often said that tarot is a mirror. There are different ways of thinking about this. Some say tarot reflects back what you think, feel, or believe. Some say that it reflects back what you want to see. Some say that it shows you nothing more or less than your own potential. All of these are possible, and depending on what you believe about how tarot works, one or more of these may be at play when you work with the cards in any way. Whatever you believe, you can blend these ideas into one process that helps you identify your ideals and your practices so that you can be aware of the dista..
Showing 1 to 2 of 2 (1 Pages)