Ancient Images at Mystic Convergence Metaphysical Supplies
---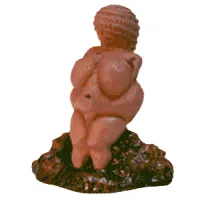 Ancient and prehistoric images in statues and plaques range from prehistoric to pre-Columbian statues of icons, Gods, and nature images. Beautiful pieces to add a unique flair to your home or office.
Nearly from the beginning of time, man has created icon and small figures of their Gods and spiritual guides. Used in rituals or for personal protection, aid in creating a good harvest or having a successful hunt, they have been worn as jewelry and used as a focus for rituals and offerings around the world.
From the famous Goddess of Willendorf to more modern interpretations, our selection of Ancient Image statues and plaques celebrate these cultures and beliefs.

---
---
Showing 1 to 17 of 17 (1 Pages)