Herbs & Teas at Mystic Convergence Metaphysical Supplies
In This Category:
---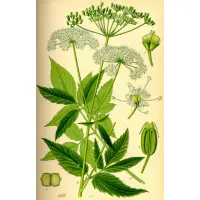 Herbs, teas and equipment for both for Wicca spells, Witchcrafts, Pagan magic, Potion Making - or just everyday cooking!
We gather the freshest herbs, dried and packaged to preserve their potency. Organic herbs are used whenever possible and non of our herbs or teas have pesticides or chemical preservatives. Please allow extra time for delivery of some during off seasons.

Note that all descriptions provided for our herbal products are for educational purposes only, and have not been evaluated by the food and drug administration. This information is not intended to diagnose, treat, cure, or prevent disease. Use with caution to avoid interaction with prescription drugs.
---
---
Showing 1 to 4 of 4 (1 Pages)