Covid-19 Info: We appreciate your support of us and other small businesses and are committed to keeping our staff and customers healthy and safe during this difficult time. Please expect delays in shipping and restocking. See updates on issues caused by the Covid-19 Pandemic here and our company Facebook Page.
Bestsellers at Mystic Convergence Metaphysical Supplies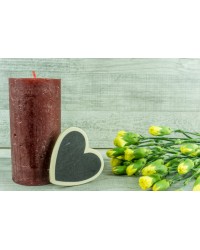 What You'll NeedA flower (such as a rose) with many petals that you can strip from the plant and strew about, or a variety of fresh greeneryA 5-6 inch red taper candleAnother fresh flower, intactTraditionally, witches recite various chants on Beltane Eve. At midnight, mark out a nine-foot diameter circle on the floor using flower petals or greenery. Light a red candle. Hold the candle in your right hand and hold a flower, a well-budded branch of greenery, or other fresh plant in the left hand. Hold both candle and vegetation to the sky. Stand in the east of your circle of flowers and begin wal..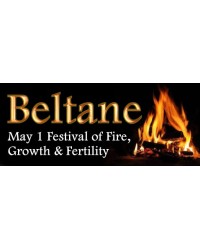 Beltane honors life at the peak of spring and the start of summer. The Goddess is celebrated as the Maiden and the May Queen at the peak of womanhood. The God as the Oak King courts and mates with her bringing fertility to the Earth. It is a night of passion, sensuality, vitality and joy. It is the time of the year to celebrate new ideas, hopes, and dreams putting them into action. Symbolically planting a seed or tending a garden is a wonderful activity recalling the crops of our ancestors and encouraging growth for any venture.