Bestsellers at Mystic Convergence Metaphysical Supplies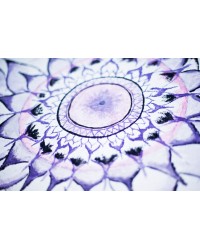 To begin the Svadhisthana meditation, find a comfortable position with your back straight. Close your eyes and begin breathing yogically. Breathe deeply through your nose without separation between inhalation and exhalation and feel yourself relaxing. Take your time and become conscious of your body by following your breath for about five minutes. After five minutes, bring your attention to your second chakra, right above your sexual organs. Then bring your breath to your second chakra. On each inhalation, feel the energy centered in your sexual organs increasing. You will feel it as a heat an..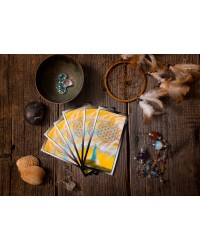 It is often said that tarot is a mirror. There are different ways of thinking about this. Some say tarot reflects back what you think, feel, or believe. Some say that it reflects back what you want to see. Some say that it shows you nothing more or less than your own potential. All of these are possible, and depending on what you believe about how tarot works, one or more of these may be at play when you work with the cards in any way. Whatever you believe, you can blend these ideas into one process that helps you identify your ideals and your practices so that you can be aware of the dista..