Make Your World More Magical...Every Day

Mystic Convergence carries everything you might need to make your world more spiritual and magical - whatever your spirtual path or magickal interest! Our online store includes supplies for those practicing Wicca, Ceremonial Magic, Santera, VooDoo, Witchcraft, Reiko, Meditation, Christianity, Judaism, and more without discrimination. Shop for ritual supplies including magic wands, altar chalices, athames, tarot cards, pendulums, spiritual statues, robes, altar supplies, incense & magical oils, pagan jewelry, witches cauldrons, wooden boxes, metaphysical books, pentacles, herbs, and LOTS more!
Browse our store with an open mind and heart and let our empowering products lead you to what you need in your journey.
New items added constantly!
Be sure to Read our Blog | Join Us On FaceBook | Follow Us On Twitter | Circle us On Google+
You Might Also Enjoy Visiting: All Wicca | Tree of Life Journeys | Egyptian Marketplace | Mythic Decor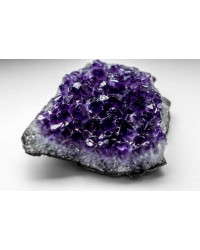 Amethyst is one of the best crystals for meditation allowing a raise in vibration of the Third Eye.
Read more about this mystical purple gemstone.

I have been a practicing witch for 20 years, and while I understand the frustration over Trump and his policies, I won't be participating in tonight's mass ritual against Trump. Here is why.